About Us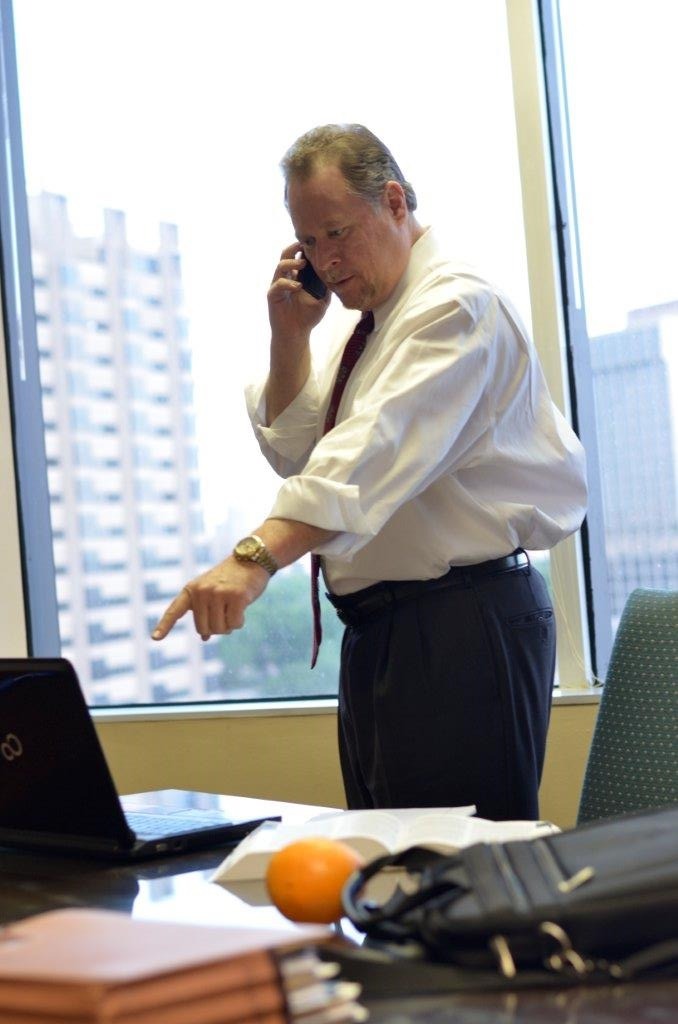 The Tkach Law Firm was started in 1999 with a goal to provide legal services to victims of automobile accidents and those injured on the job. Due to the success we achieved with our cases, and at the request of many of our clients, we expanded our firm to include legal assistance with Criminal Defense and Traffic Citations. We want to be your one-stop legal office.
The attorneys with the Law Office of Todd E. Tkach, P.C. approach all cases in the same methodical and aggressive manner. A thorough investigation of the facts of the case is essential and is the first order of business. The investigation is conducted with the resolution of last resort in mind; a jury trial. Even if the case doesn't go to trial, it will settle or resolve, if at all, based on the facts that can be proven and demonstrated if the case were to go to trial. That investigation necessitates the involvement of an attorney who is knowledgeable and experienced with the substantive and procedural laws and who can artfully present and demonstrate the facts and evidence at a trial by jury.
We would like the opportunity to demonstrate to you our commitment of trust, tenacity, honesty, integrity, dedication and ability. Once Todd E. Tkach becomes your attorney, we take care of everything so that you can focus on getting your life back on track. Let us deal with the aggressive insurance companies, opposing attorneys, prosecutors, district attorneys, doctors, clinics, witnesses, and anyone else involved in your case.
We handle personal injury cases of all types including, Auto and Truck Accidents, 18-Wheeler Accidents, Vehicular/Pedestrian Accidents, Wrongful Death, Construction Accidents, Premises Liability, On-The-Job Injuries, Sexual Abuse and Assault, Electrocution and Electric Shock, Burns, Defective Products, Animal Attacks, Medical Malpractice, Boat and Watercraft Accidents.
We also handle all types of criminal cases (misdemeanors and felonies), including DWI, Assault, Assault - Family Violence, Drug Possession, Theft, Burglary, Fraud, Weapons Charges, Credit Card Abuse, Evading Arrest or Evading Detention, Criminal Mischief, Probation Violations, Robbery, Criminal Trespass, Forgery, Expunctions, and all other criminal charges.
The attorneys and staff of Todd E. Tkach, P.C. have extensive experience in handling, negotiating, litigating and trying personal injury and criminal defense cases.
Regardless of the type of case, we will be actively involved with you at every step and keep you informed of what is happening with your case.
We are always ready to take your call. Depending on the type of case, we can come to your home if you cannot make it in to see us. Evening or weekend appointments are available for your convenience. Call us now at (214) 999-0595.
Your first visit is always free.
Se habla español.
Principal Office Dallas, Texas.
Not Certified by the Texas Board of Legal Specialization.
General Information
---
Areas of Practice