Out-of-Town and Non-Texas Drivers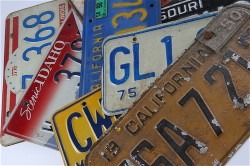 Did you get a traffic ticket in Texas, but live in another state? No problem!
Most states now routinely forward information to other states about traffic citation convictions of out of state drivers.
If you don't live in Texas, but got convicted of a traffic citation in Texas, your home state will likely be informed.
In that event, you are subject to the laws and rules of your state regarding your driving record and insurance rates.
Even if you live hundreds or even thousands of miles from the the State of Texas, we can take care of your ticket, and you don't even have to be here.
We can appear in court on your behalf, even if you can't be there. Of course, we'll try to get the ticket dismissed. If not, we'll negotiate a favorable plea agreement.
Whatever the result, we'll notify you by letter regarding the outcome of the case.
Call Todd E. Tkach, P.C. at (214) 999-0595 now for your free consultation with one of our courteous staff members. We can explain the process to resolve your case and answer any questions you may have.
---
Traffic Tickets
Ticket Warrants
Suspension or Revocation Help
---