How To Hire Us On-Line!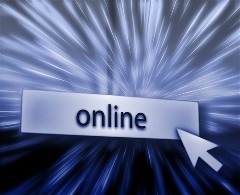 To make it quick and convienient to take care of your traffic ticket, you can hire us while you are on-line in this website to represent you in your traffic ticket matter.
With a credit or debit card and the information shown on your traffic ticket, you can hire us to defend you in just a couple of minutes, completely on-line, without having to visit our office.
Our system is secure, audited and all interactions are 256-bit SSL encrypted to protect your identity, case information and credit card information. The system is available to you 24 hours a day, every day of the year.
Our system will not only start the process of engaging us as your attorney, it will also provide any court-required paperwork for each jurisdiction we serve so that you can immediately download, complete and return to us any bonds or other court documents required by the jurisdiction where your case will be handled.
Our On-Line Process
The on-line process to hire us and begin your case is simple and and can be completed in just a few minutes. The overall process is divided into a series of small, logical and easy-to-complete steps, indiviaually tailored according to the court where your ticket will be handled and the status of your ticket. All you have to do is complete each step and move on to the next. The whole process, beginning to end, can be completed in just a few minutes without leaving home or work.
In case you are curious about the process, each step is summarized below. Please note that it isn't necessary that you study the steps below; the process is intuitive, logical and you can just jump into the process and begin. The steps below are listed, just in case you want to know in advance what will occur.
Step 1 - Get your ticket (or tickets) out so that you can provide a few pieces of information fot this process. Also, get your credit or debit card handy.
Step 2 - Click the "Hire Us" button, browse our jurisdiction catalog.
Step 3 - When you click this button, you will be taken to the Login/Registration page. If you are a new client, use the right side of the page under "Register" to set up a secure password-protected account. Returning clients who have previously registered may simply log in on the left side of the page under "Log In." Our system is very secure and setting up a confidental secure account, all of the information you provide will be maintained as secret protecting your case information, your identity and your credit card information. We recommend that you use a strong password and keep your password secret. When you have successfully set up your system account, you will be shown an on-screen confirmation. Click the "Continue" button to start your case.
Step 4 - Add one or more tickets to your shopping cart. Select the jurisdiction handling your ticket and select the status of your ticket (if it is "not in warrant" status or "in warrant" status). Note that a single paper ticket can have more than one violation on it. Look at your ticket and add the number of total violations. Each violation will require its own information, fees and/or court documents. Please note that we can only represent you on only the tickets you add. As you add tickets and/or violations, your shopping cart page will automatically expand (getting deeper and deeper) to provide additional fields where you can give us the specifics about each violation. Fill out these fields using the information from your ticket. When you have completed adding all of your tickets and provided information about the violations, you will now be ready to check out. When ready, click the "Check Out - Finish Order" button near the bottom of the page.
Step 5 - You will now be taken to the Billing Information page. Please provide information about yourself as our client. Be sure to provide the information about who will be our client, NOT the information about the person who's credit card will be used. If you are helping someone else, fill out the information on the person who will be our client; the person we will be representing. If you are a returning client, the Billing Information page will be pre-populated with information that you previously provided. You can use this page to update any information that has changed since you last retained us. When you have completed this page, click the "Submit" button near the bottom of the page.
Step 6 - After you have completed or updated your Billing Information, you will next see the Preview Page for check out. Please review the information on the page. You can still add more tickets or violations if you wish. Near the bottom of the page, fill out the information about the credit card or debit card you will be using and click the box agreeing to our Terms and Conditions. You may click the link provided to review our Terms and Conditions before you proceed. When you are ready, click the "Check Out" button and your credit or debit card will be charged.
Step 7 - If your credit or debit card is sucessfuly charged, you see next see an on-screen confirmation and a receipt. A copy of the receipt will also be e-mailed to you. Near the top of the page, you will see a button that will provide additional information and instructions about your case and any court-required documents that will be required for us to represent you in this jurisdiction. IT IS IMPORTANT THAT YOU CLICK THIS BUTTON AND FOLLOW ALL OF THE INSTRUCTIONS PROVIDED! Many jurisdictions require certain paperwork to be completed, signed and furnished to the court in order to proceed. Please click the button on your receipt page and follow the instructions provided. After you have completed all of the instructions about any court-required documents, your case will be started.
If, anywhere in the process, you have questions or need help, simply call us at (214) 631-0095 during normal business hours.
Note that at the bottom of your shopping cart is a unique URL with a reference code. Your shopping cart is automatically saved and can be recalled using this URL. Also, you can recall any open orders by clicking on the "My Account" link in the top left corner of any page in our website.